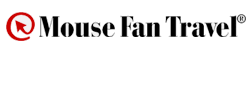 Jacki is always incredible! I tend to make a lot of changes and she is always super patient with me and makes them without complaint!
I'm a teacher in NYC and planned this when I saw Rosh Hashanah fell on a Monday and Tuesday. As it happens, it included the final performance of Illuminations, so I was able to be there to say good-bye to a show that has meant so much. Being able to be part of the MEI & MouseFan Travel/Attractions magazine party just made it that much more special.
But the whole trip - from my stay at Pop Century to Mickey's Not So Scary Halloween Party to Food & Wine booths to just fun with characters was amazing!

Beth S.